Take your content beyond print publishing with our smart ebook. Integrated visuals, assignments, video — the possibilities are endless with TimeBook.
Creating intelligence for the publication
TimeBook is an enhanced ebook that can be read in any browser. Digital publishing opens up new avenues not available in print: TimeBook puts the reader's experience in the driving seat.
Enriching books with video, source material, visuals, and assignments is a welcome upgrade. Integrated tasks are known to boost recall and retention, making TimeBook ideal for education.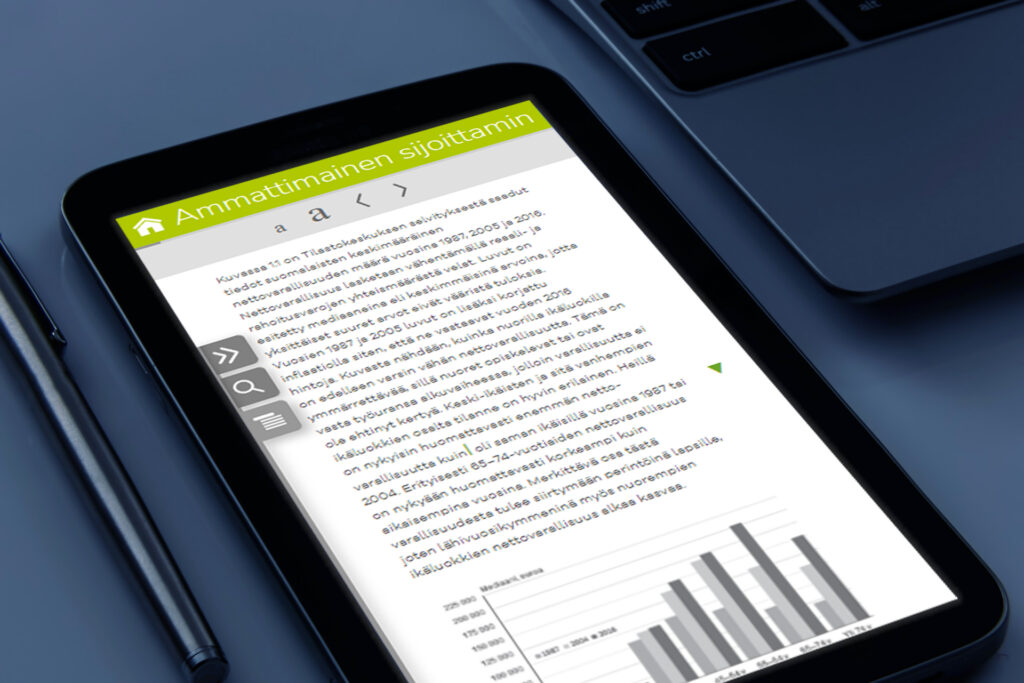 E-books implemented with Timehouse's technology
Interested in our services? Leave your contact information and we will be in touch.