As a publisher, your website is a vital component of your online brand. It is your calling card, the first thing people see, and the entry point to your products and services. You're likely to have a complex user journey with multiple stakeholders. Readers, authors, organisations, editors, subscribers – the list goes on.
Digitally, your brand may encompass an e-commerce store for e-books and digital material, gated online material accessible through a licensing platform, e-courses, an online expert community of blogs, podcasts etc. It's often a complex ecosystem with your website at the apex.
We have worked with a lot of publishers and publishing houses over the years, and regardless of the size of your operations or the web platform you are using, here are some ways to help you improve brand credibility, SEO results, and drive conversions for your publishing brand.
Clarity in your user journey
One of the biggest struggles publishers have is clearly communicating their offering . With an abundance of online material, complex catalogues, and the frequent presence of multiple sub-brands and sub-domains, users can easily get confused when dealing with publisher websites. Ungainly mega menus and mixed messaging quickly disrupt a user journey.
Whether a user is navigating to your website with a clear end-goal in mind or has been brought in by a landing page that ranks for relevant keywords, it is important to respect their time and ensure they get to where they are going next as smoothly as possible.
Some best practice user journey tips:
Use the 'one click from the home page' rule for all your most important pages to ensure they are easily accessible. Go beyond just including them in the menu if you can: while menu links are useful, think about how you can use in-text and image links to encourage navigating
Have a clear and self-explanatory navigation, embracing footer menus and nested menu items where appropriate
Use visual aides to guide the user down different paths. It's often a good idea to literally spell out the user group you are trying to reach. For example, teachers may not immediately resonate with your chosen name for a teacher portal, so consider just opting for a simple "teachers" somewhere too, and keep teacher-oriented content within a focused colour palette
This is a good example of a footer menu from Routledge that lets the user clearly self-identify: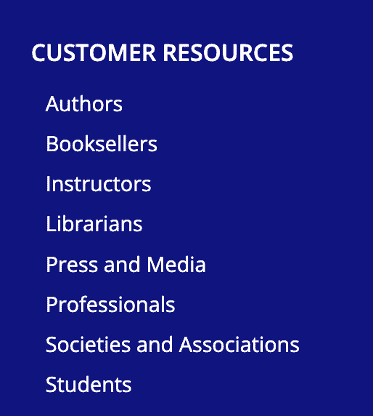 Serving different stakeholders through one website
You probably have a few different types of people you are trying to reach via your one website. Think about how your website serves all these disparate users at the same time.
Break your website down into user journeys and think how you can keep people engaged beyond the home page. If the home page includes lots of information that is not going to be so relevant for certain user groups, direct them to their own relevant landing pages as quickly as possible
You may want to use visual markers to signal a new user group is being spoken to – something simple like coloured banners works just fine
Buying up new sub-domains and sub-brands is one way to fix this problem, but then you may end up in a situation where you are cannibalising yourself in search results. Even worse, chopping up your buyer journey over multiple websites and domains is rarely a good idea. Having separate domains for your publishing brand is definitely an option, but this works best when there is a compelling brand or technical case to do so. If not, you may end up with a diluted brand and user journey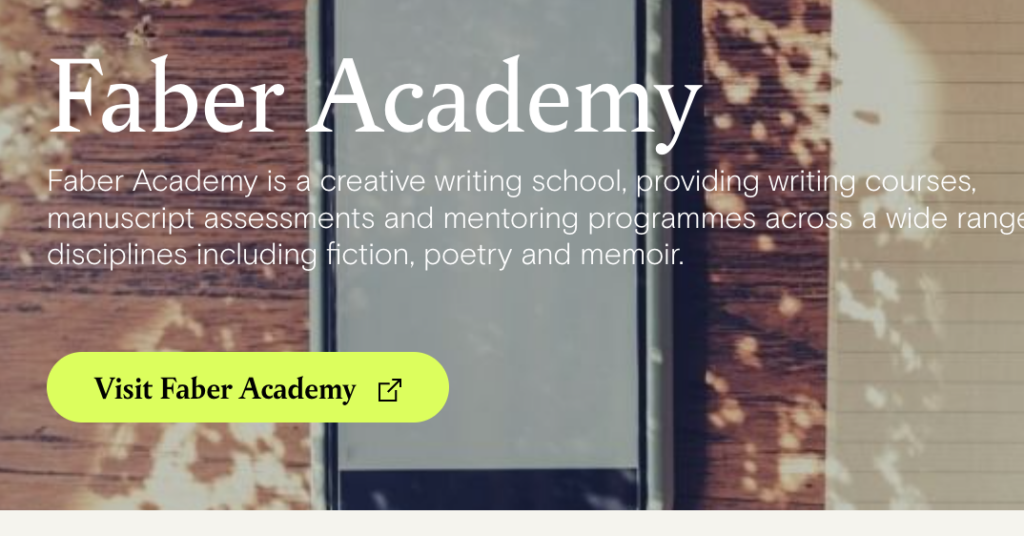 On their main website, Faber Books has created a clear user journey for the separate Faber Academy venture that sits on its own domain yet is still clearly linked to Faber.
Having a clear pitch
Consider how you appear to your users through your website: are you being clear enough?
One small yet mighty way of bringing clarity is by taking control of your metadata and providing clear page titles and meta-descriptions like the one below from veterinary journal Frontiers:

A good page title and meta-description gives users a compelling reason to click and navigate.
Spell out what you do in your website copy. It can be easy to accidentally gloss over the essential elements of your publishing business
Have separate landing pages for your main industries, services, and products. This will help users and search engines have a clearer idea of what it is you do. It will also give you a chance to really delve deeper into specialist topics. In general, separating pages in order to cover one smaller topic well is smarter than trying to cover too much on a single webpage
Showcase latest industry news and trends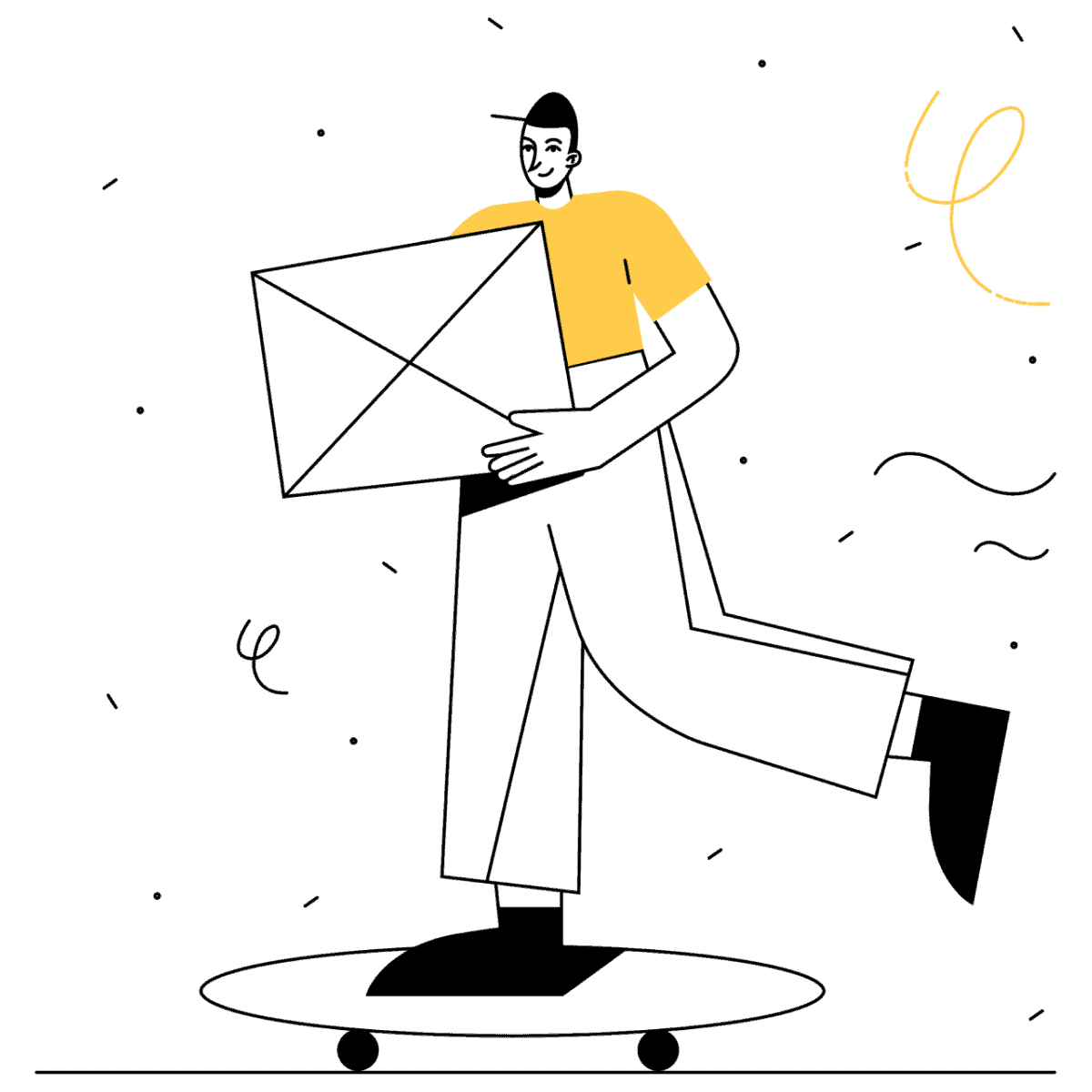 Your website should not be relegated to a static entity: use it as a vehicle for communication.
Highlight what is happening in the industry on your website, as well as featuring new titles and products from your own catalogue. You want your website to be frequently updated, a constantly evolving brand asset. Having prominent "highlights" or "latest titles" elements will help you consistently recycle your web content.
This is where choosing an easy-to-use content management system and having a proper content updating process will stand you in good stead, as you will want to involve marketing and editorial staff in your website processes.
Seasonality should also be reflected in your digital brand
Think about the different ways in which you can adjust your website to match the seasons and industry calendar. There are many ways to customise your website to the times: this could be achieved through your blog, navigation etc.
Seasonal offers and content should be frequently updated via website banners, blogs, and themed pages. Think about how you can capitalise on national holidays and relevant awareness days.
Social signals matter
Social signals are compelling…but only if they are done right. There is no use in having a website embedded with social feeds if you never post anything on your social profiles. In fact, this may just be more damaging for your brand, so only integrate socials into your website if you have an ongoing social strategy.
Match the social channel to the purpose. Is your Instagram a product feed or a recruitment and employer branding tool? Only embed your social channels on relevant pages
Testimonials and user quotes are another great way to bring the user community into your website
In professional and B2B settings, logos from endorsing bodies and associations can be powerful social signals
Niche appropriateness
Having an online brand and a website that matches your core user group's aesthetic is something that usually happens organically. Being aligned with your industry's visual language will help make your website feel more familiar and credible.
At the same time, disruption has also worked for some publishers.
Conformity can be turned on its head if you prefer an online brand that is disruptive, not traditional. Sometimes doing something new, something different, can be your biggest strength.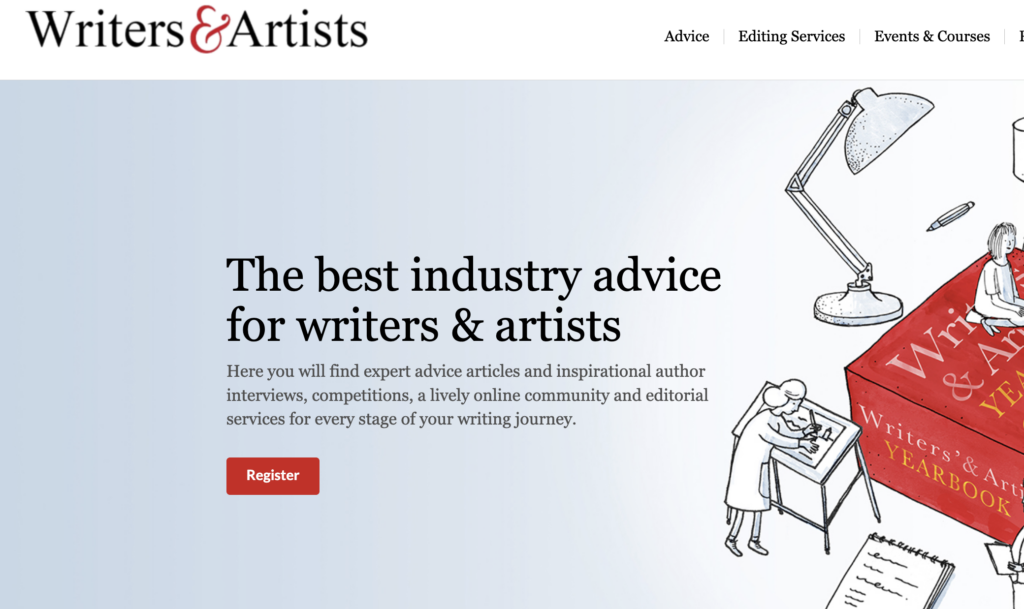 Bloomsbury's Writers & Artists brand is a completely separate domain with its own visual language, allowing for more creative freedom.
Tips from e-commerce brands that publishers can use
Many publishers have a website with the primary goal of driving conversions and sales. Adopting strategies from e-commerce brands will help you get better digital results.
Read up on CRO (conversion rate optimisation) in order to pick out the right words, website structure, and digital tips and tricks that will work for your brand
When trying to optimise for conversions, ensure you have compelling user journeys with clear pitches and value propositions. Highlight newness and singular benefits only you can offer
Think about having a navigational structure that is both topical e.g. niche or subset (veterinary, botanical etc) and format-led e.g. e-books and e-courses
Urgency is not just about having time-sensitive deals and sales, but about being clear on why signing up right now makes sense. Highlight exclusive expert content and the timeliness of your material as well as deals
Harper Collins has a great offer for new newsletter subscribers – 30% off:

Putting this offer right in the homepage's top banner sends a strong and topical message. These types of front-and-centre banners are great for highlighting ongoing offers.
Consider SEO
SEO is an important sales and brand consideration channel. Even if you are not actively pursuing an SEO strategy, taking search engines into account when creating websites and content is a no-brainer for publishers. For publishers, SEO is a great channel for building relevance and authority in a niche, and is an excellent tool for readers to discover new content
Good metadata throughout your website, including image alt text, will help your website rank better in search engines.
Using structured data entities such as authors, ISBN numbers, stock levels etc. on your e-books and articles is a no-brainer. This is quite standard JSON markup and is now partly automated in some content management systems. A developer should be able to help you if you are not sure and check out schema.org to see what is possible. Good structured data will help you stand out in search engines
Creating thought-leadership and industry-relevant blog content and articles is a great way to help your website stay relevant. Start with some keyword and competitor research
Accessibility
In certain instances, accessibility is a legal requirement for publishers, but accessibility should be about more than just compliance.
Technical considerations can often hold you back from reaching accessibility peak, so spend time researching the content and delivery platforms you are planning to use. Do they automate some of their metadata? Are they screen-reader friendly?
Speed and load times can interfere with the user experience, so beware of bloating your website with too many features (especially dangerous for people on WordPress who use plug-ins)
If someone has an issue or spots an accessibility improvement, can they escalate their concerns to anyone?
Having a fantastic search function is something that we take very seriously (we even built our own search discovery engine for online material – TimeSearch). This is a fantastic way to ensure a good and accessible user experience
Don't forget the content creators and authors
As well as using your website to promote your content and online resources, you will want to build relationships with content creators, authors, editors, and trade organisations. Make sure their voices are not lost in the shuffle.
Creating an author community is a great way for publishers to attract new titles and work to them. Whether you do this via a separate website or sub-brand is up to you, but it is not a great idea to immediately split your focus
Expert podcasts and feature blogs and page can help simultaneously build credibility and relationships. Consider whether you could mix things up with some author or expert interviews from time to time. Making the subject matter key to your online brand is a move that servers both readers and writers
Getting buy-in from specialist groups could mean making your content become the recommended resource for certain trades and organisations. Publicise and promote your institutional relationships and credentials
Is your publishing house looking to upgrade your website in the near future? Are you in the middle of building one? What considerations played a part in your web project?
We at Timehouse offer you our strategic understanding of websites and the tech that drives them. We implement our services through both a consultancy and technological build model.

Contact us at: info@timehouse.fi or call +358 207 491 449.